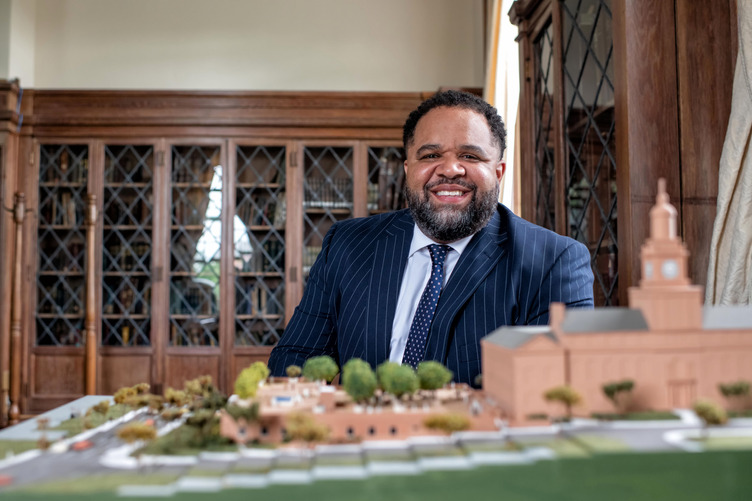 2021 was a year filled with significant collective progress to push Howard Forward.
The 2021-2022 academic year is the third year of our five-year strategic plan and we have been working harder than ever to accomplish the goals set forth in Howard Forward.  The Office of the Chief Strategy Officer (OCSO) continues to work across the University community as well as with external stakeholders to mount big wins in executing our strategy. We continued to measure our success by constantly monitoring our key performance indicators and we are working with our initiative leads to ensure that our work aligns with the overall strategy. With the support of our Board Sponsors, Pillar Champions and Initiative Leads, the OCSO has held three rounds of initiative reviews for both our tier one and tier two initiatives. Initiative Reviews are periodic review sessions to assess progress, clear bottlenecks and advance implementation with a focus on milestones and qualitative and quantitative metrics. Howard Forward's Data and Technology Working Group has piloted and will expand on our Force for Good initiative, a portal for faculty and staff to share and update their contributions and activities that align with the Howard Forward plan.
As we continue with implementation of the Howard Forward strategy, we are gearing up for the 2022-2023 academic year. This period will focus on stretching ourselves as we have met the goals of some of our strategic initiatives as well as doubling down on our implementation efforts for some others. One initiative we are excited to be making progress on this year is the work being led by the Howard Forward Initiative and Operations Working Group. This team has started a strategic plan alignment project that will involve virtually all of our schools and colleges. Starting with the School of Law as a pilot, we will evaluate the School's strategic plan for alignment with the overall Howard Forward plan. We will continue this evaluation process for all School and College strategic plans as recommended by the Middle States Commission on Higher Education​. We are also proud to have kicked off the OCSO Training Academy, an internal training series, free and open to faculty and staff, that provides an overview of strategic planning, performance management, and strategic improvement methodologies to showcase and highlight the value of strategic management and performance improvement across the University.
While the Office of the Chief Strategy Officer is only a little over one-year old, I would be remiss if I didn't recognize the collaborative effort that has contributed to our success thus far. In particular the support of the Howard Forward Central Team (Angela Cole-Dixon, PhD; Shomari James; Mike Glatzer; Edna Green Medford, PhD; and Sloan Sanford), that spearheaded the initial strategic plan implementation and continues to serve as an invaluable resource of advisors to the OCSO. This work is also a testament of the leadership and vision of President Wayne A.I. Frederick, and my cabinet colleagues, who have been such strong advocates and supporters of the strategic plan and our collective implementation efforts. 
Thank you and let's continue to push Howard Forward.
In Truth and Service,
SVP Rashad Young