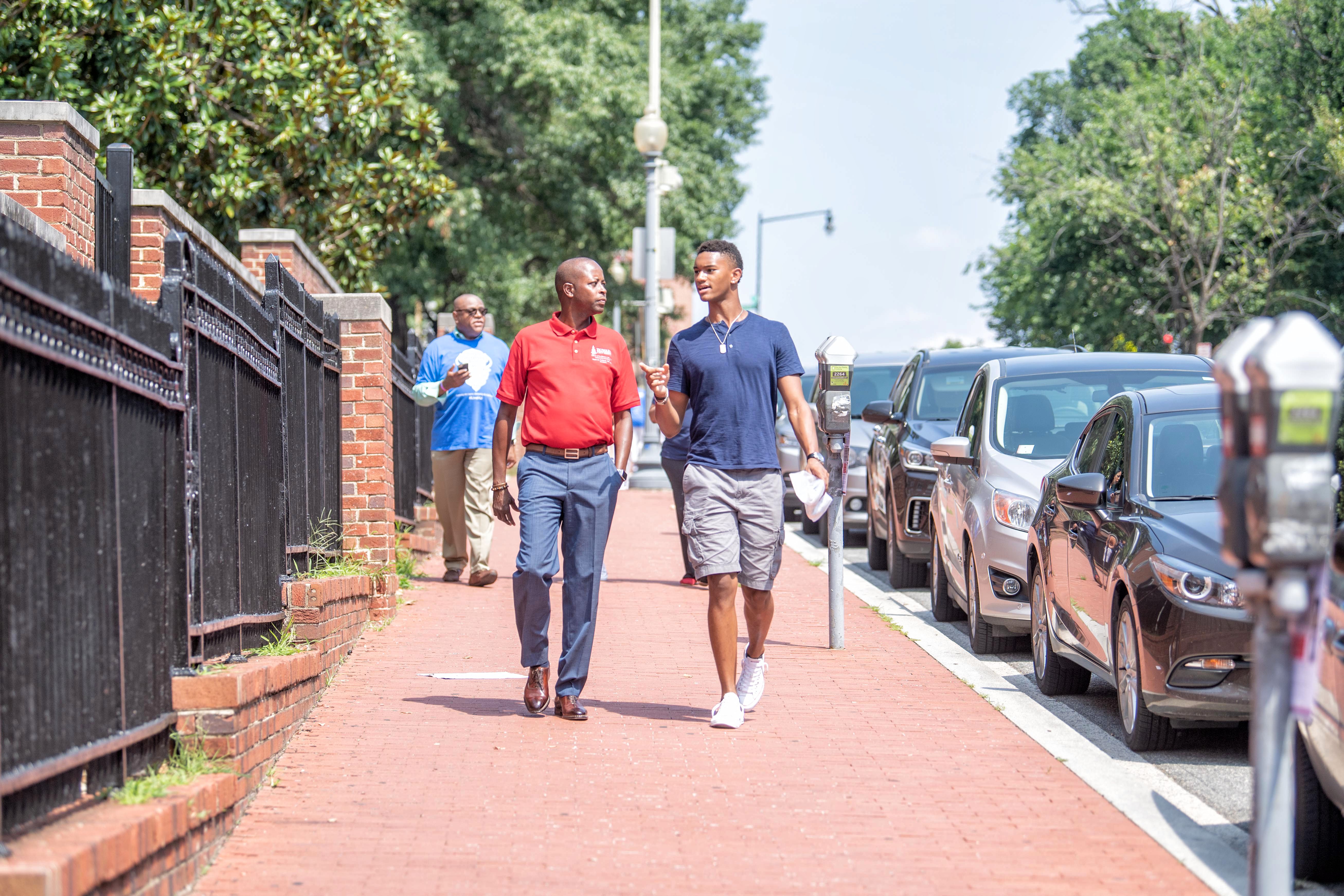 The third quarter of 2021 has been filled with some challenges, but, more importantly, we have also had major wins. We welcomed students back to campus and are proud to have welcomed the largest class in University history, with over 12,000 students and 2,920 first-time-in-college students. Howard received high regards with Bloomberg Businessweek's ranking of the School of Business, as well as the U.S. News & World Report ranking Howard in the top 50 best value schools.
As we recently celebrated our 2021 "Remember the Times" Homecoming, rooted in nostalgia – let us also remember the resilience of this University. Our Enterprise Technology Services team pulled off a herculean effort to troubleshoot and mitigate a ransomware cyberattack. While services were impacted, the University was agile and able to restore campus services and get back to business as usual. We are actively working across campus to ensure state-of-the-art facilities to support the highest learning outcomes for our faculty, staff and students. This includes a renovated Frederick Douglass Memorial Hall, Undergraduate Library and Armour J. Blackburn University Center. As part of the adopted and approved 2020 Central Campus Master Plan, we are also planning additional residential housing options for students.
Moving Howard forward is a reminder that, while we are focused on the end zone, we may be required to adjust our plays in the pursuit of victory. The Office of Research is quarterbacking our efforts to obtain the University's R1 designation (very high research activity) as identified by the Carnegie Classification. Collectively, the University must increase its research capacity, and soon, we will implement a pilot initiative that will increase participation in grant funded research activity.
Our second pillar, "inspire new knowledge," is our plan to reward innovation in instruction, research, entrepreneurship, collaboration and capacity-building that maximizes our impact, inspires our faculty and students to change the world. Howard is uniquely positioned with the best and brightest brain trust of our faculty and students and resources from our storied institution to solve major societal issues that disproportionately affect people of color. When achieved, we will once again be the top historically Black college and university (HBCU) in research, as Howard was the only HBCU to have previously attained this classification.
To be a Bison is a unique experience, and together we are working to make the Howard experience the best possible for current and future generations, just as we have for the many alumni around the world that continue to bleed blue. For more information about the strategic plan, visit strategicplan.howard.edu.
Let us continue to score big!
Excellence in Truth and Service,
Rashad Young
Senior Vice President
Chief Strategy Officer